Tips on How to Make a Smoother and More Convenient Move
Published on Thursday, 15 April 2010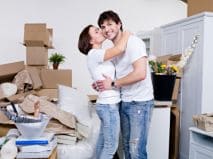 Once you get overwhelmed by all the things you need to do for the move, you'd surely wish someone else can do things for you. Well, the good news is someone can actually do it for you. As long as you have the budget for their fees you can turn over most of the tasks to them. With fewer tasks to do, you will not be stressed so much.
However, it's quite imperative that you plan everything and you start preparing for the move early. For one, you'd have to devote some time in choosing the right removals company. If you are going to let other people handle your things, you should first take time to ensure the right people are handling them. Going with the company that is recommended by family, friends and your real estate agent would be a good choice. But then you should personally talk with them first to check if they are the company suitable for your needs in your move. Asking them questions would be a great way to assure yourself you are hiring the right company.
Once you've found the removals company that you can trust, you'd have to decide what services you would want to be done for you. A full service would allow you to relax more. But the fees would be higher.
Nevertheless, with the removals company doing the most time consuming tasks, you should concentrate of other details such as making sure that your new home is complete of all the necessary utilities. Subscriptions should be cancelled and transferred too. The important thing is you get your things complete and intact. And then you must have a convenient stay in your new home from day one too.
MORE NEWS AND TIPS