Ways to Lessen Your Moving Expenses
Published on Saturday, 27 March 2010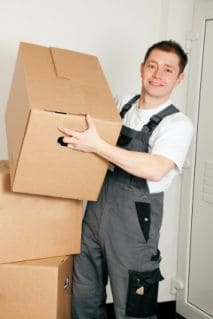 Almost everyone would want to save on moving expenses. The good news is there are many ways to do it. The most popular way to do it is to do the move yourself. By doing more of the work, you will definitely save money because you won't have to pay the fees of the movers. What could even save you more money is if you ask for free boxes from websites dedicated to help people like you. Then if you have a friend who has a truck you can borrow so much the better. Of course, you can also rent one. In order to facilitate the move, you would have to seek the help of friends.
If you really need to, you can still hire a removals company to transport your things. But again, do more tasks as possible. Pack your things yourself, for instance. And to ensure that you will be saving money, avoid getting billed of hidden charges. When you search for the best deal in the market, get a binding quote so you are assured of a fixed rate.
Alternatively, you can also get a moving storage instead. This way, you will be less pressured to finish your packing and loading. When your things are delivered to your new address you can also unload your things yourself.
MORE NEWS AND TIPS