What do chartered surveyors local to the N4 area do?
Published on Friday, 15 February 2013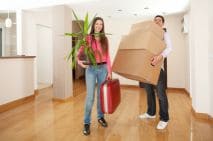 Whether you are buying or selling property in the N4 area, you will likely need to use a chartered surveyor at some point during the transaction. There are a number of different surveys and surveyors that you might need to deal with and it makes perfect sense to familiarise yourself with who they are and what they do before you start employing the services of one. What is a chartered surveyor? This is someone who is qualified and experienced to come to your property, whether that be one you are selling or one you are looking to buy, and produce a report detailing the exact condition that the property is in and how much they consider it to be worth A chartered surveyor will be registered with the "Royal institution of Chartered surveyors", which is an association designed to regulate surveyors and ensure they have the relevant qualifications to inspect your home. In order for a surveyor to be a member of this association they must have at least 2 years of experience and will need to have sat and passed the APC examination. When and why would I need a surveyor I can see the property looks fine? The property will need to be inspected by an expert, regardless of whether it looks fine or not to you, a professional will check for more things than you would and knows what they are looking for. When you decide to sell your home you might want or require a surveyors report to show potential buyers the details about the house, in particular what condition it is in and any work that needs doing on it. This report will give you a good idea as to how much to put to put the property on the market for and how little you can accept for the house. If your house is brand new you may not need to have a survey completed on it. If there are any renovations or modifications you would like doing on the house, you might need to hire a specialised surveyor for advice, these surveyors can also make suggestions on ways in which you can increase value to your property by making changes to it. What types of specialist surveyors are there and what do they do? The main and most commonly used type of surveyor is the building surveyor. This is someone who can help to advise you on improvements you can make to your home and can also help you to build a property from scratch, helping with both the design and construction of the new house. A construction surveyor is similar to that of a building surveyor, except they handle bigger scale projects. You would need a construction surveyor if you were considering building something bigger than a house, such a housing complex or an office block. Depending on where your home is, you might need to use an Environment Surveyor. This is someone who can tell you what impact you building a new house or making changes to your home could potentially have on the surrounding environment, and will look at your building work to ensure that it does not damage the environment. Rural surveyors are also sometimes required, especially if you are selling something like a farm and are including the plant and machinery in with the sale of the house and land. Where can I find a good chartered surveyor? Check the database available online from the RICS website.
MORE NEWS AND TIPS