Why Clean The Office After Lease?
Published on Wednesday, 13 January 2010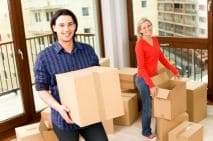 Part of expansion or cost cutting measure, businesses tend to move to new places. And moving the business brings about numerous considerations such as how to reconnect with clienteles, how to maintain or further boost up your business' reputation, and a lot more. Because of this, you may also tend to ignore about how to keep up your good record with the former office.
By merely cleaning the office before leaving it behind will help you keep your integrity as a good lessee. Leave the place as clean as when you first arrive or even better than that. If you are to leave behind anything, let it not be filth, but a good relationship with the leaser.
Some contracts include cleaning the establishment after the lease period. This will necessitate you to hire a cleaning company to free you from the additional task when moving the business.
Another important upshot of cleaning the office after lease is that you can make sure that no important valuable is left behind and that everything has been taken cared of.
Cleaning the office after lease is one of the details usually overlooked by many. But take note that this particular detail can already make or break your business' reputation that you have upheld.
MORE NEWS AND TIPS