Why Hiring a Man and Van Is Needed
Published on Tuesday, 10 November 2009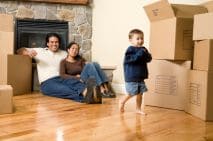 Moving entails a lot of things to be done. Hiring a man and van would make things more convenient for you. But it's key to find a reputable and an experienced company so you will indeed have less to worry during your move.
Planning and Preparation of Belongings
Sort your things so you will know how much you need to bring and how much you would have to discard. This will help you estimate how much packing materials you are going to need. It will also give you a chance to clear out some space by donating and giving away unwanted items. You could also hold a garage sale or sell other items online so you can raise some money for the move as well.
Hiring Man and Van
Make sure you compare the prices and services of at least 3 companies before hiring one. Aside from transporting your belongings, the company can also provide you packing materials and even do the packing for you. You have to decide what services you're going to avail. If you have delicate items or big and irregularly shaped furniture, it's would be ideal to have them packed by the company. This would ensure you that they would be properly and safely packed for transportation and you would be able to avoid damaging any of them. Just be sure that you tell the man and van company everything what you want to be packed and transported. It would even be better if they assess your belongings before giving you a quote. This way you can be sure that there would be no surprises come billing time.
With that you can be sure that your move would be taken care of with minimal effort from you. This even ensures a smoother and successful move.
MORE NEWS AND TIPS