Your Ultimate Checklist for Dorm Move-In
Published on Sunday, 13 December 2009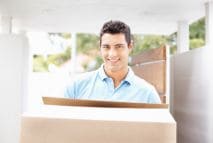 Moving from sweet home into a college dorm is a stressful event. To avoid any discomfort whilst you stay in the college dorm room, all essential items have to be packed. Following is a checklist that is helpful for dorm move-in.
* Pack college essentials such as notebooks, pens, pencil, laptop or a personal computer, paper clips, folders, stamps and envelopes.
* Bedroom needs such as blankets, bed sheets, pillows, mattress if needed, hangers to put on your clothes.
* Bathroom essentials such as toothbrush, toothpaste, soaps, hair dryer, shampoo, comb, perfume, mouthwash, deodorant, nail clipper etc.
* Laundry needs such as fabric softener, bleach, detergent and a nylon bag to place dirty clothes.
* Clothing to be packed includes night wear, socks, formal shirts and pants, underwear, winter wear and rain wear and gloves.
* Check with the college authorities, if items such as microwave, mini-fridge, toaster oven and iron can be brought. To avoid duplication and save space in those small dorm rooms, check with the roommates, if they are bringing any of the above items. This sort of conversation with the roommate before moving makes you feel comfortable after moving in.
* There is a danger of theft in the college dorms. Hence, consider taking renters insurance to cover for theft.
* Do not forget to pack items such as first aid kit, and flash light. If you are on any medication or have any allergies do not forget to include those medicines.
By packing all the above items, you can definitely meet basic needs and enjoy your stay in the college dorm without any inconvenience.
MORE NEWS AND TIPS