How to Avoid Hidden and Unnecessary Charges from the Removals Company
Published on Monday, 21 December 2009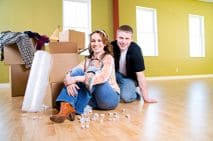 Removals companies can be crafty in raising the charges during a move. It is now your job to watch out for these charges so you will not fall victim to the tactics of removal companies. After all you would want to minimize the cost of your move as much as possible.
The key really to this problem is to have every charge explicitly mentioned in the contract. You have to discuss each and every kind of extra charges and negotiate for the appropriate rate and for its removal even.
For instance, one of the most common charges is when the movers have to take the elevator or the stairs to get or deliver your things. You pay an extra because of the difficulty they have to face during the move. Parking is another issue too. What you can do is arrange for the parking and get all the necessary permits way beforehand. With that they would have no reason to charge extra.
You also have to be ready for the movers. First, there could be extra charges for letting them pack and unpack. And if they have to help you disconnect or dismantle some appliances and furniture, accessorial charges are also charged. If the company has to hire a third party for these services, they would ask for some charges too. To avoid them, you can ask people who know how to these things to do it for you for free.
Again, you have to discuss every type of fee to avoid surprises later on. Everything should be in writing as well. You should also do the tasks you can do by yourself so you can save some money on the charges.
MORE NEWS AND TIPS