Man And Van | Hire Insured, Qualified and Reliable Man With a Van
Book Cheapest Removals and Storage Service in London


Man with Van Removals - do you need removals & storage in London, UK or Europe?
Getting the Best from Your Friendly Man & Van Service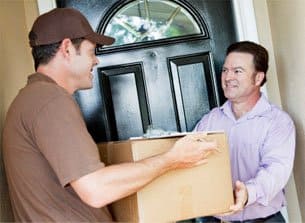 Moving can be a real pain especially if you will do all the work by yourself. To make your life easier, you should get a reliable man and van service that can help you move without hassle.
A removal van service can offer great assistance for you. In fact, you will be very thankful that you have hired a man with a van service because the majority of your work will be taken from you. Most important of all, a top notch man with van service will always show up on time thus eliminating the stress and worries of moving.
It is true that your friends and family can help you move. But do take note that removing heavy objects and transporting them require experience. Aside from the fact that you will be exposing your friends to health risks by compelling them to lift heavy objects, you are also risking your valuable possessions because improper removal could damage your property.
The Big Benefits of Hiring a Removal Van
Professional removal services can provide you with the right removal van. It does not matter whether you have a big or small removal project, you will certainly get the right removal van that is perfect for your needs.
A moving service also has enough personnel who can assist you on the day when you need to move. The service provides extra hands and muscles to make your move as painless and effortless as possible.
You can have just one assistant for a small moving project or several people to accomplish bigger tasks. In the end, you will be able to save much time and effort so that you can move even without breaking a sweat.


Some of the Areas We Serve in London
A Practical Tip to Saving Money on Man with a Van
Some people are afraid to hire a removal service because they think that it would be expensive. There is no need to worry though because most man with a van services are really quite affordable. But if you want to save more money, then here is what you need to do.
You have to schedule your move on a weekday. Remember that most people normally schedule their moving projects during weekends. So the demand for removal vans and personnel would be greater on weekends. This is why moving companies charge premium rates.
If you schedule your move during off-peak days, you will surely get a big discount from the man and van hire service.
Reasons Why You Should Consider a Man with Van Hire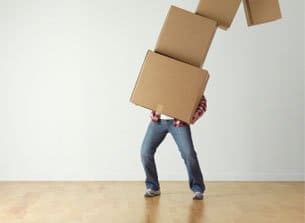 When we talk about moving, the image that comes to mind is the packing, the heavy lifting, the planning, and all the other big and small tasks that come into play when one needs to move and relocate.
It only follows though, that the most practical step to take would be to hire professionals. But the thing is, many people also want to save money on their move and hiring someone else to help do the job means having to put out more money, which frankly, much more people are unwilling to do.
The thing is, having professionals involved in your moving process may not be really the luxury that you think that it is. Having pros on the job, such as man with van services, can not only help your move become easier and much more efficient, but also a safer one.
One reason is, of course, their professionalism and expertise that they bring to the table. Let's say you have certain pieces of furniture that are vulnerable and valuable at the same time. Unprofessional and inexperienced handling of these on a move can spell disaster and damage, as compared to having people in the know do the job for you. Man with van outfits are much more experienced in handling and transporting furniture so that your things are in much better hands - at least in the case of a move - than yours.
Safety for your things is also guaranteed by insurance policies that a man with van outfit may enter into, in order to protect themselves as well as their customers and clients. Accidents do happen - especially with do it yourself moves - even when professionals are involved, so they need to offer something in case some unfortunate circumstances occur. And while these untoward incidents do not always happen, it means much more peace of mind for you to know that your things are insured and in good and capable hands.
A man with removal van outfit is also much more practical, because since they are much more experienced and well versed in moving tasks than you ever will be, everything is made much more efficient, saving time, and thus money - you will have to be on leave from work less, and you will have much more time to allot to your other concerns and tasks, moving related and otherwise.
Having professional help is not always a luxury or want, or something born out of sheer laziness. The services they offer can give you good value for your money.
A Man with a Van Service Can Make Your Move Stress-Free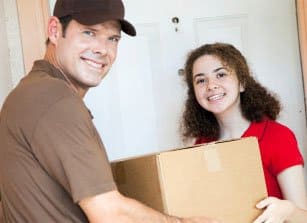 Do you want to have a totally stress-free removal project? Then hiring a van and man service is your best option.
A removal van service can offer cheaper rates compared to bigger moving companies. The available packages are also more flexible so that you can choose a suitable service that fits your unique requirements.
Things to Consider Before Signing a Contract
Before you sign a contract with a van and man service, you need to know a few things to make the removal job as stress-free as possible. First, you should know the rates of the service. Determine if the company offers by the hour rates for packing and moving or if it charges a flat fee for the project.
Second, you have to determine if you need additional hands for the job. You have to consider the possessions that you are going to move. A big job may require another man. You have to ask the removal service if there are extra charges for getting extra hands. If the removals require passing through stairs, then it is advisable to get another man to keep your valuable possessions safer.
Finding the Best Man & Van Service
Although there are lots of companies that you can hire when you move, not all of them can offer the same quality of service. To make sure that you are hiring the best, the removal man company should have vans equipped with state of the art GPS tracking devices. The GPS will ensure that the removal van will not get lost along the way so that your possessions can be delivered on time.
It is also best to hire a van and man that can provide several flexible packages. Whether you are moving for just a few blocks or to a far away place, the removal and van service should be able to complete the job according to your requirements.
When you contact a removals van service, ask if it has extensive experience in home removals. You have to know if they can finish the job quickly especially if you are paying by the hour. In order to make sure that the removal will be smooth, you have to inform the man with a van company about the exact number of things that should be moved. Mark the things that should be left behind in order to avoid confusion and delayed work. Extra charges can be imposed by the van and man service if you omit important aspects the removal project.
Safety Tips When Booking a Van and Man Service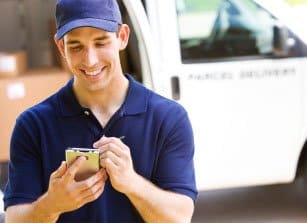 Do you want to move to a new house without stress and hassle? Then get a van and man service that will help you pack and move your belongings.
It is always advisable to book for a moving service in advance. Contact the moving company as early as possible so that you can get an accurate estimate of the cost of removal. The van and man service will take a look at the items you want to move and will assess how much you have to pay.
De-clutter Before You the Assessment
Obviously, you will leave behind or throw some things away when you move. In order to ensure that the moving company will not overestimate the load, you need to de-clutter first before the assessment.

If you will not de-clutter, you might get a van that is too big for the load. The removal service therefore will become more expensive. If the removers underestimated the load, you might find yourself paying extra for the additional trips.

Closely Supervise the Packing
A removal company can help pack your things. This service will take the burden from you and would be very convenient. However, allowing the removers to pack your belongings has some risk also. Make sure that the removal company can be trusted. You should also closely supervise the job to ensure that nothing can be taken from you.
You should pack sensitive and highly valuable items by yourself. So you need to specify to the removers what items they should pack. To further protect your property, you should make an inventory of the things you need to move and take photos of the content of each box.
Hire a Removal Company with Comprehensive Insurance
The majority of home removal companies are consummate professionals. They will do everything to protect your property and will ensure safe packing and transport. However, mishaps and accidents may happen during the removal job.
It would be best if the removal company can show proof of insurance. Closely inspect the business insurance of the service and make sure that it has sufficient coverage. Damage to belongings can set you back by several thousands. You have to make sure that you can claim for damages from the insurance of the service provider.
So if you are planning to book a removal man service, carefully check the trustworthiness of the company and make sure that it has sufficient coverage for damages and lost items.
Moving During Crisis Practical Tips in Packing and Moving Items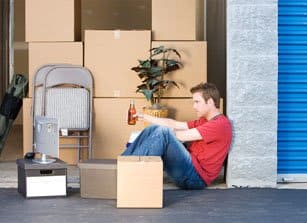 Moving out can be one tough feat. Imagine trying to haul out all of your valuable belongings out of your home into a new one. This process does not involve a single room only because the more rooms you have then the longer and probably more daunting the entire task will be. Segregation and organization skills are really important if you want to be able to move out well. Here are some practical tips you can follow before and during the moving out process:
1. Prepare your materials for moving. Plan ahead and think about the items you needed to bring with you and hire van and man company. For this task you will surely need some sturdy cardboard boxes, some Styrofoam, and extra cloth to protect valuable items that can easily break. It's good to take some time out to prepare these things so that you can get down to business when it's packing time.
2. Pack up per room. To keep yourself from getting confused with all of the stuff you need to move out, pack your things right inside the room where they are. You can also start by making an inventory of the items you will move out per room and tick them off as you start packing them up. This way, you won't end up feeling too overwhelmed with the packing process. This would also help make sure that you pack up and move out all the necessary items you need to bring with you.
3. Put heavy items inside light boxes. There's a tendency for people to think that heavy items especially those that are breakable needed to be tightly sealed in elaborate boxes. Some even end up getting equally bigger boxes to place such items. But the thing is this just compels you to make the whole package much heavier than it should be because you end up stuffing it more to make sure the item does not move around and get broken. You should save those big boxes for stuff that take up so much space yet they are light enough to be carried like blankets, pillows, and bed sheets.
4. Invest in moving boxes and bubble wrap. There are just some items in your house that may be too complicated to move out like glasses, lamps, and yes even your wardrobe. Moving boxes are pretty inexpensive anyway so go ahead and purchase one for these items. Bubble wraps are also a must to wrap around fragile items.
You should also hire movers which will allow you for a smoother transport and loading and unloading of your things. What kind of facilities do they have for storage? If you're moving a piano, or any special or unique furniture, you will need your movers to have the appropriate tools, equipment, and facilities to insure that these items do not get damaged while in storage or while in transport. Taking into account the size of the removals van the outfit will use to move your things is also important for taxi van, as the space may not be too small or even prove to be damaging to your things.
Also make sure that your movers are running on fuel efficient vehicles, so as to save on fuel costs. Especially if your move is going to be long distance, fuel costs will play a very big factor in your final bill. It is recommended to use vehicles that run on unleaded fuel, as this proves cheaper than having a
moving van
that runs on diesel fuel.
In the end, it is your decision whether or not to hire a small van moving outfit of enlist the services of a bigger moving company. Just make sure to list down all the important details of you move and base your decision on what you really need and what gives you the best value for your money moving company.
What to do with excessive furniture?
Check our storage deals when moving house.
We operate in great deal of regions but for your area we can always offer a storage solution.
All goods handled with care, deliveries, collections, light removals,
Student removals, Same day moves,taxi vans,
Business removals, Office Removals, Personal, Small Moves, National & European.

Our goal - to provide quality removal services to our customers in the London at affordable prices.

What is the Real Deal behind Van and Man Removals Services.

The next step with professional movers in London is determining how far away your move will be. This also determines the type of service you choose from London Van and man, as not all removals outfits can handle long distance moves. Some man & van operations will, but you will need to make sure that London Man & Van are experienced in moving things long distances, and have the adequate space for your things man & van hire service.


Welcome to London Man With Van!
Our Removal Man Company offers a reliable and efficient service, professional approach to any house move.
The house removals sector is a very competitive industry with many man van companies competing for the business.

Not many small companies like Man & Van offering great service in London.
Not all will arrive at your first address on time and will plan the journey with GPS system to find the fastest direction.



London Man with Van company deals with house removals , and an office removals collections and deliveries in London, UK and Europe. Do you need a piece of furniture collected from a location in UK, or have delivery to somewhere in UK, the Company Man with a Van can do it for you.

Need reputable removals men to do your house move? Let Man with Van Company relocate your belongings to your new location.
Testimonials
Great to work with! Timely, affordable, professional and easy to book! Highly recommend. My family has used them for multiple moving jobs.
Man and Van have some of the best movers in the business. They did a wonderful job of assisting with our move. I would absolutely use their services again.
Their movers are fantastic. They do an excellent job and have some of the best rates in the area.
I always recommend Man and Van to anyone needing to move!
I would absolutely hire Man and Van movers again. They helped us move across the town and charge less than most other moving companies. Great crew.
Out of all moving companies, this one has the best movers and the lowest prices. They showed up on time and got the job done fairly quickly.
If you need any moving services, we would highly recommend Man and Van company! They were fast, efficient, and a joy to be around!
I hired Man and Van movers to help with our house removal in the area. They are affordable and get the job done well.
Their movers are simply fantastic. They showed up on time and had the entire move done in less than 3 hours. This moving company is also cheaper than most of the others in the area.
I relocated after accepting a new job; I hired Man and Van movers on the recommendation of a friend. They did a very good job, got the move done quickly, and charged less than other moving companies I quoted.
I have hired more than a few moving companies due to the nature of my work. These blokes are pretty much the best of the bunch. They are polite, respectful, and do a great job. Most certainly one of the best in the area.
That is a really great moving service. The movers are professional and cost less than the other moving companies I called.
I hired these movers to help with our move across the town. They have excellent rates, and the movers are well-trained professionals.
I have used a few of the other local moving companies in the past, but the movers from Man and Van are, by far, the best. They are cheap and professional. I would hire them again.
These movers are amazing. They were at our flat 15 minutes before the scheduled time and were done with both the packing and the move within just a few hours. I was quite impressed; highly recommended moving service.
We recently purchased a new flat, and when it was time to pack up and move, I was less than motivated. I hired Man and Van's movers. They have great prices and did a really good job. Superfast too!
That is a fantastic moving company. Their rates are cheap, and Man and Van's movers are some of the best in the business.
I had recently moved and was staying with a friend until my new flat was ready. When the day finally came a little over two weeks later, I hired movers from Man and Van. They did a fantastic job. I would hire them again.
I recommended this wonderful moving service to my sister, who is planning a move back to the area. I had used their movers in the past, so I knew they would do a terrific job, and they have reasonable prices.
The movers at Man and Van are simply fantastic. They recently helped us move house, and it went unbelievably smooth, they were professional, and took great care with our belongings. Definitely one of the best moving services in the area.