Man And Van Removals and Storage
Storage Options Container Storage
The Best Storage Solutions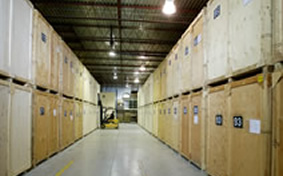 Whether you're a homeowner who will be moving from one house to another, a business owner who needs a storage solution for your company or a manager who is looking for commercial storage options, what you need is a reliable company that can provide you with everything that you need. That is exactly what we are offering here with our warehouse facilities.

Basically, the services that we offer range from packing your personal belongings to providing businesses with huge containers for their storage needs. Just as it is when taking advantage of any other type of service, you need to make sure that you are getting the best value for your money. So how do we allow you to accomplish such feat? Read on to find out about the benefits that you will get to enjoy when taking advantage of the storage solutions that we are offering.
Some of the Areas We Serve in London
Areas we cover
Property Size

Cu Ft
Required

Sq Ft
Required

No. Of
Containers

Price
(per week)

Studio
240
30
1
£15
1 Bed
480
60
2
£30
2 Bed
720
90
3
£45
3 Bed
960
120
4
£60
4 Bed
1200
150
5
£75
* Our UK storage facility consists of wooden box containers each with a 240 cu ft (6ft x 5ft x 8ft) capacity. One of our JumboLutons = 4 containers.
Benefits of Our Storage Solutions

To give you an idea about why it pays to go with our company whenever you are planning a residential or office move, or if your business requires larger-than-usual storage solutions, take a look at the advantages that you will get to enjoy by hiring our company: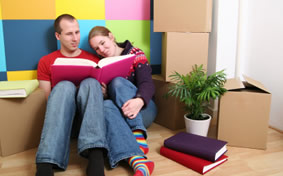 1.Take advantage of one of the storage solutions that we have at low, low prices.
Nothing beats the value offered by our company, especially considering the fact that we allow residential customers to make use of our commercial-grade storage solutions if needed.

2.Make full use of our containerised storage units.
Depending on the volume of items that you need to be stored, there's a particular storage solution that will best suit your needs as a customer. Take your pick from one of our containerised storage units which are kept in a safe, dry and secure location.

3.Rent as many storage containers as you need.
Keep in mind that the storage containers that we have measure 6'x5'x8', totalling to 240 cubic feet. Rent as many storage containers as you need depending on the number and size of items that you need us to store for you.

4.Rest assured that any items that you bestow under one of our storage solutions will be kept safe and secure.

Finally, you won't have any worries when it comes to the security that you will keep under our care. Our containerised storage solutions are kept secure with the professional alarm system. We also have our very own storage facility instead of merely renting them, so we can offer storage solutions at very competitive rates.

With all these advantages and more, there's really no reason why you should say no to the storage services that we offer here at our company.

Testimonials
I needed to move and store all of my belongings very quickly. I was in an emergency. Man and Van helped me fast. I was so surprised at how friendly they were as well. I appreciated their kindness. They will help anyone.
I looked into removal companies, the right company to hire for my needs. Man and Van stood out to me for all of the right reasons. I hired them for the job and they did fantastically on the day.
That is one of the better storage and moving companies. Their movers are talented and well trained. The storage rooms are amazing. Prices are unbeatable, perfect for budget moving in London.
I enquired about storage services from a number of different companies. I wanted a professional company on board for my storage, not the new kids on the block. I certainly got the right team of professionals to help from this firm.
If you ever find yourself in need of a removal company, choose this company. They are dependable, careful, and you can afford them.
Shout out to this company and their storage services. They did an excellent job for me recently.
This moving company, their fantastic team, came up trumps for me in my time of need. I'm massively appreciative of all of the effort they put in.
This was the right removal company for me. I gave them a lot to handle during my move. They took care of everything superbly.
The storage help their team provided was faultless. I heaped plenty on their plate. They were able to handle the lot like the top team of professionals they'd claimed to be.
Our move was a very smooth process thanks to Man and Van movers. They were fast and efficient, and their storage facility cost less than many of the other moving companies in and around the area.
The man with van crew did splendidly for us on the day. I thought the service might be lacking in some way because they were so cheap to hire. They were cheap but the service was exceptional.
Man and Van provide also safe storage for your belongings. I am very glad with their dependable service.
A must-hire storage service. Affordable and reliable storage services.
I got the company that went all out to accommodate my needs. They put in a massive amount of effort. I couldn't fault anything he did for us. It was an efficient storage service.
Moving and storage on a budget proved to be easy with this removal company on hand operating in my local area. I want to thank them for all of the amazing work they did for me.
This removal company came recommended to us from another firm in our office block. We gave them a try. They proved to be cost-effective and mightily efficient, just great for our needs.
Friendly and professional. I would highly recommend them for all your storage and removal needs.
These movers were incredibly helpful. Just moved to East London, and we needed a moving service to collect everything we had in storage transporting it to our new flat. These blokes were referred to us by a neighbour. I would use their moving services again.
I hired Man and Van storage room and team to help with the move because they have the lowest rates, and their movers are good at what they do.
I count myself lucky that I came across Man and Van. I doubt I would've been provided with a better storage service had I gone elsewhere.
Because I was moving, a lot of the removal companies I reached out to were charging quite a bit. Thankfully, I kept on looking and came across Man and Van. I gave them a go and they couldn't have provided a better service on the day.
I could not be happier with their movers and storage facilities. They were absolutely fantastic. Efficient, friendly, and got the move done quickly. And out of all of the moving companies, this one is one of the cheapest.
Most removal companies would've charged a lot more for storage. They gave me a great quote. I'm glad I reached out to them. Not only was the service cheap, but it was also just what was needed.
I don't normally write reviews. But the storage I put in the hands of this company was so good, I'd feel guilty if I didn't praise them publicly.
Man and Van's movers did everything in their power, went the extra mile to ensure I could sit, back, relax and take it easy on moving day. It was the moving day experience I wanted. I want to thank this top firm for coming through for me.
I reached out to Man and Van, enquired about a secure storage service. They got back to me pretty much immediately with a very reasonable quote which I was only too happy to accept. The service was top-notch.
I am very impressed with their storage services. They are very good at what they do and have better rates than many other companies in the area.
The storage job Man and Van carried out for me surpassed my expectations. It was as if a team of angels had taken charge!
Best storage services at highly affordable prices.
Being able to rely on their team on the day, seeing how they went about things, was a load off my mind. They handled everything required of them brilliantly.
That was the cheapest storage service, so I hired this team to help us move. They did a terrific job; I would hire again.
My sister was moving back, so she hired a storage facility from Man and Van. They had great prices and did a fantastic job. Highly recommended company.
My daughter recently purchased a flat. I called Man and Van for their storage services to help her. They were wonderful. Much thanks.
Thank you so much for carefully storing our precious belongings before we moved to our new home. It meant a lot.
I hired their storage units services for a last-minute move. They were still able to accommodate my needs. The service was top-notch. I can't thank them enough.
I managed to get a storage sorted out for a great price when I reached out to Man and Van. They were just brilliant. Dealing with them was a breeze during what was already a very stressful time.
I used this moving for the first time when I needed to store my items before moving. They were great.
I got a great storage hire quote from Man and Van for my move. After that, accepting and hiring their help for the day was simple.
It was cheap to hire the appropriate storage services from Man and Van. They were honest and transparent, didn't try to upsell.
I utilised their storage service. Man and Van provided just what was needed.
I hired their storage services when moving, and things went swimmingly on the day. I was thrilled with everything that took place.
Their storage hire prices were seriously cheap than the competition. I'd thoroughly recommend reaching out to Man and Van and getting a quote.
Man and Van took care of my storage service needs brilliantly. It was all professionally handled. Everything was covered, and nothing was left to chance.
Man and Van handled the office relocation superbly. Everything that was done was carried out professionally and efficiently. They worked quickly too. We also take advantage of their storage service and we are over the moon with this service.
I made use of their storage services. Man and Van ensured my move went by brilliantly. I had nothing to worry about with everything in their capable hands.
Man and Van is quite possibly the best moving and storage company I have used. The movers were professional and their prices, reasonable. I would recommend them to anyone.
Man and Van's professionals understood my storage wants and needs and went about providing the perfect service. I didn't have to supervise, just left them to it and was treated to a top service. R. Hobly
Their storage services were cheap to hire and covered everything I needed. I'd thoroughly recommend booking them.
Man and Van was just a great firm to deal with. Their services made everything so easy for me. It's certainly worth hiring them.
That is one of the best moving companies. The movers are complete professionals; I couldn't believe how fast they got us moved. Great moving service. The storages are great too - we used storage service before moving.