Removals and Storage
Storage Options Container Storage
The Best Storage Solutions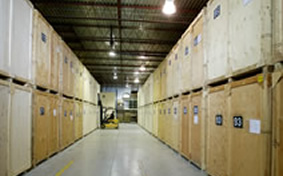 Whether you're a homeowner who will be moving from one house to another, a business owner who needs a storage solution for your company or a manager who is looking for commercial storage options, what you need is a reliable company that can provide you with everything that you need. That is exactly what we are offering here with our warehouse facilities.

Basically, the services that we offer range from packing your personal belongings to providing businesses with huge containers for their storage needs. Just as it is when taking advantage of any other type of service, you need to make sure that you are getting the best value for your money. So how do we allow you to accomplish such feat? Read on to find out about the benefits that you will get to enjoy when taking advantage of the storage solutions that we are offering.
Some of the Areas We Serve in London
Areas we cover
Property Size

Cu Ft
Required

Sq Ft
Required

No. Of
Containers

Price
(per week)

Studio
240
30
1
£15
1 Bed
480
60
2
£30
2 Bed
720
90
3
£45
3 Bed
960
120
4
£60
4 Bed
1200
150
5
£75
* Our UK storage facility consists of wooden box containers each with a 240 cu ft (6ft x 5ft x 8ft) capacity. One of our JumboLutons = 4 containers.
Benefits of Our Storage Solutions

To give you an idea about why it pays to go with our company whenever you are planning a residential or office move, or if your business requires larger-than-usual storage solutions, take a look at the advantages that you will get to enjoy by hiring our company: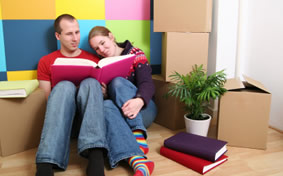 1.Take advantage of one of the storage solutions that we have at low, low prices.
Nothing beats the value offered by our company, especially considering the fact that we allow residential customers to make use of our commercial-grade storage solutions if needed.

2.Make full use of our containerised storage units.
Depending on the volume of items that you need to be stored, there's a particular storage solution that will best suit your needs as a customer. Take your pick from one of our containerised storage units which are kept in a safe, dry and secure location.

3.Rent as many storage containers as you need.
Keep in mind that the storage containers that we have measure 6'x5'x8', totalling to 240 cubic feet. Rent as many storage containers as you need depending on the number and size of items that you need us to store for you.

4.Rest assured that any items that you bestow under one of our storage solutions will be kept safe and secure.

Finally, you won't have any worries when it comes to the security that you will keep under our care. Our containerised storage solutions are kept secure with the professional alarm system. We also have our very own storage facility instead of merely renting them, so we can offer storage solutions at very competitive rates.

With all these advantages and more, there's really no reason why you should say no to the storage services that we offer here at our company.

Testimonials
That is one of the better storage and moving companies. Their movers are talented and well trained. The storage rooms are amazing. Prices are unbeatable, perfect for budget moving in London.
Our move was a very smooth process thanks to Man and Van movers. They were fast and efficient, and their storage facility cost less than many of the other moving companies in and around the area.
These movers were incredibly helpful. Just moved to East London, and we needed a moving service to collect everything we had in storage transporting it to our new flat. These blokes were referred to us by a neighbour. I would use their moving services again.
I hired Man and Van storage room and team to help with the move because they have the lowest rates, and their movers are good at what they do.
I could not be happier with their movers and storage facilities. They were absolutely fantastic. Efficient, friendly, and got the move done quickly. And out of all of the moving companies, this one is one of the cheapest.
I am very impressed with their storage services. They are very good at what they do and have better rates than many other companies in the area.
That was the cheapest storage service, so I hired this team to help us move. They did a terrific job; I would hire again.
My sister was moving back, so she hired a storage facility from Man and Van. They had great prices and did a fantastic job. Highly recommended company.
Man and Van is quite possibly the best moving and storage company I have used. The movers were professional and their prices, reasonable. I would recommend them to anyone.
That is one of the best moving companies. The movers are complete professionals; I couldn't believe how fast they got us moved. Great moving service. The storages are great too - we used storage service before moving.