Man And Van Man and van services | Man with a Van
Our Man and Van Service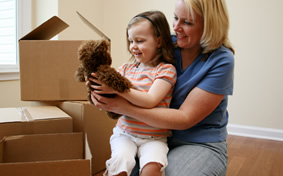 No matter how big or small it is a move that you are planning, you can always rely on our company to help you out. We have been in the business for a long time, enough for us to know the intricacies of moving a huge sofa or a delicate computer set. Even if you're merely moving a couple of blocks or not moving at all, we can help de-clutter your home or office.
Some of the Areas We Serve in London
Areas we cover
Benefits of Hiring Us as Your Primary Removals Company
To give you an idea about why it pays to take advantage of the removals services that we offer, take a look at the following list:
1.Get the best price ever!
One of the biggest challenges that you'd have to face when planning a move is deciding which company to go for, because removals companies typically charge an arm and a leg. This is not to mention the hidden charges that they usually incorporate in your bill. Here, we will do no such thing - our main concern is to give you the best removal services, while allowing you to get the best value for your money at the same time.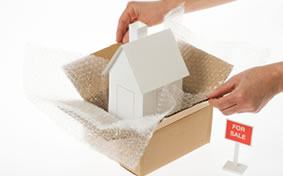 2.Rest assured that your items will be transported safe and sound.
The security of the items that you need transported from one place to another is also important, which is something that we can assure you of. From the collection of your items to packing, storage and final delivery, all these steps are monitored through our 24-hour surveillance system. We also have intruder alarms and a computer-managed system so you'll have no problems at all in terms of security when handing over a move job to us.
3.Take advantage of our special storage offers.
Finally, you can take advantage of the special storage offers that we have for our UK customers.
There's absolutely no reason for you to worry about moving when you can simply hand over the task to us, and enjoy tremendous results while getting the best value for your money as well.
Pros and Cons on Hiring a Man with a Van

Are you considering whether to hire or not to hire a man and van service? Here are some input about the advantages and disadvantages of hiring this service.

Pros

Safety. When you hire a man and van service, it means that you are ensuring the safety of the materials being transported. Most of these servicing companies guarantee and insure all your stuff from damage or loss during the transport. They also insure the safety of their transport crew/s. In addition, you and your friends are also saved from the possible dangers of lifting heavy objects like furniture and appliances if you do it yourselves. Plus, your property can be damaged if improperly handled or removed.
Smooth transport. The men or crews of these transport companies are already experts with what they've been doing. So, you are rest assured that they would work efficiently and fast. You can avail of their packing service which would definitely save you time.

Cons

Instead of having to transport all your stuff with the help of your friends and your men, you are putting away extra cash for the man with a van service. But generally, this service is cheaper than most removal companies.
Indeed, it's true that hiring a man with a van service when moving out or relocating can be very beneficial but it has its downside, too.
Testimonials
Man and Van movers assisted us in our recent move. They did a great job, and have lower rates than most of their competitors.
After experiencing what this company is all about, I'd recommend going down the man with van hire route to anyone. I enjoyed a top service at the hands of their fantastic team. I'm sure others will enjoy the same standard of service.
I am very happy with the superb and consistent results from their man and van service. They did an especially nice job on our last move!
As professional removal companies go, this one, the service they carried out for me, was top-notch. I'm glad I hired them for that all-important moving day.
Kudos to Man and Van. They offer outstanding removal services.
The man with van did pretty much everything I couldn't. It was amazing that I was able to get such a service for such a price.
I don't know why their man with van service is so cheap! The guy put on my job did the work of five men!
I have used man and van services for a couple of times for various moving jobs. Man and Van has always been a joy to work with!
Best man with a van service. I highly recommend it to anyone moving home or office.
If I ever need to hire a moving service again, it will be this one. The movers did a fantastic job when we first moved. We had stored some of our belongings and had to hire man and van services to move them to our new fat when it was ready. These guys were fast, friendly, and professional. A terrific moving company.
I couldn't fault any of the professional work done by their movers for me. I'd have been at a loss as to what to do if I hadn't been able to call upon their professional removal services.
They assured me they'd be able to handle the bulk of the work, what I specified to them. On the day, their movers were just superb. They were prompt and professional and handled everything that was needed.
The professional man with van proved that he could do what I certainly wouldn't have been able to do on my own. He was a tremendous help. It was backbreaking work, a lot for him to do, pretty much all on his own but he didn't grumble or complain once, just ploughed on throughout the day like the professional he was.
The man with van did all of the heavy lifting. I helped him out a bit. But by and large, he moved my possessions into my new place himself.
I needed a man with a van and didn't know who to call. I saw an ad for Man and Van and decided to hire them. I am glad I did. They were so helpful. Thank you.
I had never even heard of a man with a van service before, but a co-worker suggested this company for my recent move. I was so happy with their removal service. I will use them again.
The man with a van accomplished a whole lot for me on the day. I hired him for a steal of a price too. I almost felt guilty!
I would recommend Man and Van services to anyone needing a moving. They did a fantastic job when I hired them.
I got the man and van on board for a steal of a price. The work carried out was amazing. I provided a bit of help here and there. But he carried out the bulk of the work, put in a tremendous effort and made sure the day went swimmingly.
I am more than satisfied by the quality of service received from this moving service. The movers are friendly, polite, and do their jobs well. They also charge less than the other moving companies I called.
I made use of their moving services. I was moving at the last minute, with urgency. Other companies just brushed my needs off when I reached out to them. This brilliant firm was able to accommodate my needs.
These are the best movers in the business. They were fast and very good at what they do. For once none of my belongings was damaged while moving house. Also, these guys are one of the cheapest man and van services in and around London.
Their man and van services are so affordable. I couldn't believe it!
The man with a van from this company proved his worth. There was a lot to do. He handled the lot pretty much single-handedly. Watching him at work was a sight to behold.
I hired their man and van to help me move a short distance. Even though it was a short distance move and I wasn't taking much with me, they didn't rush the process, were thorough and professional throughout.
I managed to hire a man with a van from Man and Van who was just great for my moving needs. He was a massive help and I managed to hire the service for a great price too. I'd recommend such a service to anyone.
Their man and van services are the most reliable. Thank you. Great job.
I hired this removal service. They provided the expert help that was desperately required for me on moving day. I want to thank them massively for that. Should I ever move again, this company will be the first company I call.
After everything they did for me on moving day, I would recommend their services to all my friends.
I am very happy with the movers from Man and Van. They were punctual, arriving 15 minutes before schedule and had us completely moved in just a few hours. I would absolutely recommend their moving services to anyone in my area.
I did my research and hired Man and Van. Their man and van services were really cheap to hire. On the day, they did exactly what was needed. I want to thank them for making the process a piece of cake for me.
I got a man with a van who was more like a professional mover. He was just terrific throughout the day.
I got a man and van who was willing to go above and beyond for me. Thanks to his efforts, the moving day passed by a whole lot easier than anticipated.
I heard about Man and Van from a friend. I gave them a call just recently to see how much it would cost for a man with a van. I will hire them. They are the cheapest you could find.
I got a man with van on board that did all he could to make my move easy to get through, manageable for my family. It was certainly manageable with him taking care of the bulk of the work.
The man and van shifted a couple of large items of furniture across the way to for me. It was just the help that was needed and I managed to hire him for a great price too. I'd recommend hiring their teams, this company, without hesitation.
The man with a van arrived with a moving day plan and immediately went about implementing it, ensuring there was nothing for me to worry about. He did splendidly well, did a lot of work for just one guy.
I got a man with van that was willing to bend over backwards for me if it meant making moving day go by that little bit easier. I'm so glad they sent this lad around.
The man and van from Man and Van came around to help me when he was needed. He was a tremendous help. It was just the service I required.
I couldn't have asked for more help than their man with van provided. Man and Van sent around an exceptional, incredibly hard-working lad. I'm so glad I opted to hire them.
The man with a van from Man and Van couldn't have helped me out anymore if he'd tried. Having him do all of the arduous tasks meant I could take care of other aspects of my move. I left everything in his capable hands and he didn't disappoint.
Man and Van had the man and van services I was after. The service on the day was fantastic. All of my moving day needs were met. I didn't have to worry about what I was expecting to be a stressful day.
I didn't want to spend a fortune moving. So, I hired a man and van service from this company. He provided some amazing help. It was the service I required, plus more, for a steal of a price. I'd strongly recommend hiring such a service if after some moving help.
I am hoping to get a new flat. I will use this moving service.
I want to extend my gratitude to Man and Van for being one of the few that actually got back to me when I enquired about moving day help at short notice. The quote given was really low too. They didn't hike their prices up, taking advantage of the fact I required an urgent service.
27. I needed a man with a van service today and gave this company a call. They did an excellent job.
When searching for man and van services, I stumbled on these movers. They had better prices than most moving companies in the area and lots of positive reviews. They did a terrific job. I would hire them again.
Use their man and van service for all your moving needs. They are the best.
Due to the amount of stuff I was taking with me, I thought the man and van wouldn't be able to manage everything on his own. That's why watching him at work, watching him put in the hard graft and go about their business was a massive help.
Man and Van movers were recommended by a neighbour from our new neighbourhood. They are affordable and got the move done quickly. I would recommend their man and van services.