Man And Van Boxes and Packing Supplies For Moving Out
Moving, Packing, Boxes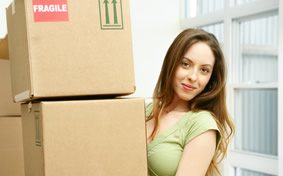 A person who is moving out must make some plans to make his move less stressful as it is. The first things to think about, naturally, are the moving out tools and resources. One of the most important tools are moving boxes and packing supplies.
A person might think that there are so many things to plan that he doesn't have the time to choose the right moving boxes and packing supplies. But these things must never be underestimated. Packing and transferring belongings mean that he must use good quality supplies. This increases the likelihood that his things would arrive in perfect condition to the intended destination.
Some of the Areas We Serve in London
Areas we cover
What is a moving box?
A moving box is different from the simple corrugated boxes that a person could see at a local store. A moving box is especially constructed using single or double wall corrugated cardboard. A moving box is assigned an ECT (or Edge Crush Test) rating which indicates the strength of the box. A person who would prefer a high-density material with higher ECT would have to pay more.
For moving, it is generally recommended that he use moving boxes that are more than 32 ECT. This is also the minimum box strength that a professional moving company uses for packing household items.
Another significant thing to remember about moving boxes is that they are made in specific sizes. This is made so to be able to load and fit the boxes into moving trucks. Professional moving companies use standard box sizes making it easier for them to determine how to best organize the moving truck for maximum efficiency and protection for the items. A person who is using non-standard box sizes has a greater risk of having his belongings shift during the trip, which makes it dangerous especially for his fragile things.

A person must select the appropriate moving box sizes based on the type of things that he needs to pack. If he has heavy items like books, it is better to use small boxes but for lighter items like clothes, bigger moving boxes are suggested.

Where to shop for moving boxes?


It is quite easy as clicking on the computer. There are many websites on the Internet that offers an easy way for a person to buy his moving boxes and packing supplies. In reality, it is better to purchase the supplies online than from local box stores because they offer better prices. Usually, local box stores are much higher-priced than through online purchasing.
Other tips

A person must make a full inventory of the supplies that he needs for his move. This would give him an idea on the quantity and type of items that he needs. There are also ready-made moving kits that offer the correct quantity of boxes and moving supplies basing them on the number of rooms that will be moved.

Saving money from moving boxes and packing supplies might be one of a person's concerns. However, he must also think that it is better to invest on good quality moving boxes and packing supplies because they are better protected. Moreover, all professional moving companies offer the option of providing full packing services including all the moving boxes and packing supplies as part of the moving service.
Testimonials
The packers Man and Van sent around were so helpful. They didn't overrun, there were no delays, and all of my possessions were safe and secure throughout the day.
Man and Van come highly recommended by everyone that has used their boxes and packing services. They have the best movers and lower rates than other moving companies.
The packing team was only too happy to help me on the day. They went above and beyond for me. I want to thank them massively.
I was moving a lot. I thought the packing service would be rather pricy. So, I was blown away by the quote I got and even more so at the end of the service when they stuck to the price. They're an honest, trustworthy, reliable firm.
When I move I am going to hire this company. I already trust them just by what all of these people are saying.
I was anticipating a costly packing service. Thankfully, I was able to save quite a bit when going with this removal company. Other companies were charging a lot more. I doubt they would've provided a better service than this company did.
The packing team that helped me were terrific. I got an amazing service. I got it all for a very good price too.
I am so excited to move. I know already I can trust this house moving company because I had used their packing service before.
They did a magnificent job with my move. The movers are terrific, talented and good at what they do.
Their packers kept in constant communication with me throughout the day. Nothing was left to chance. The packing process was handled superbly.
As professional removal companies go, Man and Van is just terrific, the best of the bunch as far as I'm concerned. The packing service they provided during my move was just exceptional in every which way, helping me out massively.
I got a great packing service when hiring this company. It was just the service I needed. I got it all for an amazing price.
We love our new flat. Thank you so much for your packing and home removal service!
I was in a rush to move my belongings out of my ex-girlfriend's flat. This firm came to pack and move my stuff the same day I called them. Thank you.
I was not expecting stellar service due to Man and Vans low rates; however, their movers most definitely proved me wrong. They did a wonderful job, and charge less than most of the other boxes and packing services.
They were really professional, personable packers. I loved what they did for me. It was all spot on. A big thumbs up from me!
I am flabbergasted at how cheap their boxes and packing services were. The movers are some of the best I have ever hired. A terrific company.
If you need movers, call this company. They did a great job helping us with the boxes and packing. They were fast and professional as well as being one of the cheaper moving services in the area.
I had used Man and Van one time before, and they were terrific. When I decided to move back, I rang these movers. They once again did an amazing job. I would recommend their boxes and packing services.
I was lining up plenty of removal companies. After the companies got back to me, this one stood out to me. I gave them the green light to carry out the packing of my possessions. The things couldn't have gone any more perfectly.
I had never thought I would move, but I had to. Man and Van made the house moving process so easy with their efficient packing services.
This moving company only hires the best movers. They are professional and well trained with lower rates than most of the competition.
Packing was a seriously easy process with Man and Van taking care of the bulk of the work. I want to thank all of their team.
A friend moved with Man and Van, so I thought I'd give them a try for my move too. They must be consistently good because I received a brilliant packing service at the hands of this removal company.
Man and Van claimed to be a professional removals firm, made all the right noises, and then thankfully, followed through on everything on the day. Moving day couldn't have gone better.
The packing specialists from this company were certainly that. They couldn't have been much more help during what I anticipated being a mightily stressful day. Thanks to their competent, professional team, it was actually a breeze.
The packing process went by swimmingly thanks to the involvement of this company. I got a great team helping me throughout the day. It was a relief having such professionals on board.
Man and Van is the only packing and moving services I use. When I moved across town a few years ago, I hired them, and their movers were wonderful. I hired them again when I moved back after leaving the country for two years. They are still some of the nicest blokes you'll ever meet, and they get the job done quickly. Super affordable too.
I could not have moved without Man and Van. Thank you so much for all of your help.
I entrusted their house moving specialists with the task of getting my items packed in boxes and moved to my new place. They didn't let me down.
Best packing and boxes service provided by hard-working team.
I'd recommend this firm to anyone undergoing any removals job. I also hired their packing service. The day couldn't have gone any better.
Trying to get reasonable quotes for boxes and packing service was leaving me pulling out my hair. That was until I got a response back from this company. I was thrilled with the quote, gave them the green light to carry out the service and was delighted with how things went on the day.
I counted on this removal company to get my possession packed. Their exceptional team came through for me. It really was a tremendous packing service.
This removal company handled things systematically, just like the professionals they claimed to be. Everything was packed in boxes, loaded up into their van and they were on the road to my new place in no time at all.
As professional removal companies go, this firm is the real deal as far as I'm concerned. I hired them for my move including packing. They did amazingly well. I thought it'd be quite a tough move. Not for their professionals. They handled it with ease.
I got this moving company on board for a last-minute move. They were still able to do everything asked of them and didn't make me pay through the nose for an urgent packing service either.
I don't normally leave feedback. But the packing service this company carried out for me was so good, I felt the need to do so. You can't go wrong with this company on board for any type of move.
There was no way I could relocate my office by myself. I called this company and was surprised by how affordable their packing services were. They did a great job.
Most removal companies are all about the money. This one is all about providing their customers with a top packing service, the best possible. I got a perfect service, one that met all of my moving day needs. It's worth hiring this firm for any type of move.
With their crack team of professional movers and packers taking care of things, I could take care of the other important aspects surrounding my move. They handled things splendidly.
The office packing was handled extremely fast. I'd recommend hiring them for any business for commercial moves.
I am very happy with these movers. They helped me pack, and did it for very cheap.
When my family relocated, we used this company for the packing and boxes services they offered. I saved a lot with them.
Their movers looked after my possessions as if they were looking after their own. Having my possession remain intact was what I was most worried about. I needn't have been with this top firm taking care of things.
The specialists from this company demonstrate why they're so highly sought-after.
Thank you so much for all the help you provided with your packing services. We adore our new home.
The quotes I was getting for packing boxes from most of the removal companies I reached out to were steep. Then I got a quote from this company. I was amazed and very impressed with the quote I received, and even more so with the service on the day.
Man and Van sent their movers to help us with the boxes and packing when we were moving house. They were relatively inexpensive and got the job done quickly.
I contacted Man and Van and everyone I liaised with were really accommodating. My packing needs were met and that too in spectacular fashion.