Man And Van About Us
About Man and Van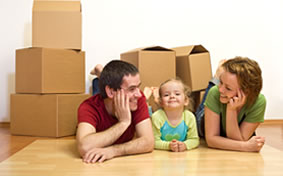 Are you planning a move in the UK but you have no idea who to contact so that the job can be done safely, securely and affordably for you?
Fortunately, you can always rely on Man and Van for all your removal and storage needs. Since our company was founded a few years ago, we have established a solid following for all our customers who always get in touch with us whenever they need removals and storage services.
Some of the Areas We Serve in London
What Makes Man and Van Removals Services Stand Out from the Rest

To give you an idea about what makes Man and Van removals services stand out from the rest of the pack, here are a few advantages that you will get to enjoy by simply hiring us:

1.Get the best value for your money.
Price is one of the most common reasons why homeowners or those who are planning an office move dread the thought of hiring a removals company.
Here, you will have no such problems because we offer great rates for the removals and storage services that we have. We can afford to do just that because we have our own fleet of moving vehicles and storage facilities, so there's no need for us to pass on additional rates to you which is what other companies do because they only rent these things that they need for business.

2.Make sure that your personal items are secured in transit or in storage.
Another aspect of running the business which makes us stand out from the rest is the fact that your items are secure - be it in storage or transit.
We use a 24-hour surveillance system, intruder alarms and similar measures to up the ante in securing the items that you entrust in our care.

3. Get free in transit insurance
Very important factor is to find fully insured removal company, otherwise it may cost you more money in repairing or replacing damaged items.
We offer free in transit insurance for up to £20 000.

4. You can take your pick from the flexible storage and removal options that we have.
Finally, you can choose from one of the flexible storage or removal options that we have which are especially suited for you. Whether you need us for a one-time move or a long-time storage, you can simply get in touch with us and we will provide you with the best service possible.