How to Make Your Removals Go Smoothly as Possible
Published on Wednesday, 18 November 2009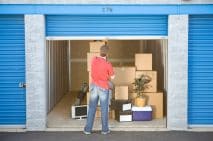 Removals don't have to be a very chaotic phase in your life. In fact, if you plan and organize ahead of time you can do it in a more orderly manner.
Before anything else, you have to choose the most ideal moving date. In doing so you have to consider the amount of chores needed to be done and how fast you can accomplish them. To save money, you also have to think of choosing a date that's considered a non-peak day or non-peak season. But then again, you will only have this choice if you start preparing early.
You would have to discard the things you no longer need. You can sell them to raise some money or you can also donate them. After which you can now decide whether to hire a removals company or not. Packing should be easier with your things now trimmed down to minimum. But then if you have big furniture or delicate items, hiring the removals company to pack them would be ideal. Having them transport your things would be most convenient for you. This will allow you to prepare your new home for your arrival and give you time to inform utility companies about your change of address.
On the day of the move, it's important that you double check all the drawers and cupboards to ensure that there are no more things lefts there. Make sure that parking and the elevator is available for the movers too so there would not be any delays. With every detail well-planned, your move would go as smoothly as possible and you will not be much stressed on that day too.
MORE NEWS AND TIPS