How To Pack Your Computer Whilst Moving
Published on Friday, 11 December 2009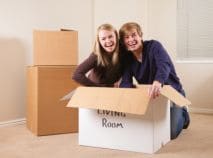 Here are some tips to follow whilst packing your computer for protection from mechanical failure or damage during transport.
1. All data files should have a back up copies, and stored with the originals in a sturdy container. Floppy diskettes should be removed from drives, and old floppy disks or cardboard disks placed in it instead.
2. Park your recording heads to prevent hard disk shock. The automatic park and lock systems of computers retracts recording heads from the data area to a safe zone. Sometimes, a PC requires a program to run to start the park procedure.
3. Usually when the disk is parked, you find the red light of the disk going on and off, to show the parking of the hard disk. All you have to do is turn on the computer to unpark the hard disk.
4. On securing your drives, turn the system off, and remove all cables from the back of the unit.
5. It is always better to pack your computer in its original packing box as its styrofoam helps hold the system securely in place. However if you don't have your original box, don't fret, the movers have sturdy packing container and materials you can use.
6. Printers are best moved in its original packing box as its styrofoam is customised for the printer. Always remove the ink cartridge from laser printers as the ink may spill, and contaminate the laser engine. If it is a pin printer you are moving, it is better to place a piece of paper in the platen for securing the print head.
MORE NEWS AND TIPS