Key Pointers in Looking for the Best Moving Company
Published on Wednesday, 02 December 2009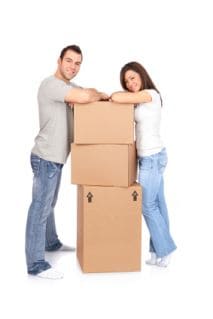 At a certain point, you will find yourself in a situation where you need to move out and relocate the entire family. At times it may be something that is personal and at others, it may be professional. However, whichever case you may be into, you will need to engage in hiring a moving company to professionally help you do the rigid process of moving out - from packing to transporting to unloading.
In choosing the right and the best moving company for your moving out needs, there are key pointers that you need to remember. Below are some of these:
Check on the reputation of the moving company before engaging into an agreement with them. You can ask for a little background about who they have serviced with and probably check the website for any positive feedback that consumers may have about them. Check on the services that they offer. You can actually get quotations from various moving out companies and try to compare the services being offered. Check on the price of service. This is fundamentally the most important when you begin scouting for moving companies. As a key pointer, always ensure that you have price ceilings to compare by getting other price quotes from other companies.
By following these key pointers, you can be assured of a less-stressing moving out activity.
MORE NEWS AND TIPS