Reasons Why People Transfer From Big Cities to Small Towns
Published on Thursday, 30 September 2010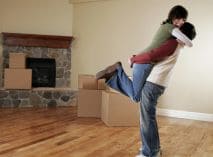 The changing environment that we have these days especially the growth in commercial and business industries is undeniably soaring to an appalling degree. One building after the other are being constructed be it a new mall or a new company. These usually take place in towns which paved way to an increase in the number of people transferring from countries to cities and towns.
However, people who get used to city and country life have different and at times opposing view of the other. People from the city usually longs for the simple, uncomplicated, sheltered life in the country while people who have gotten used in the country tends to long for the commercial, busy and crowded city. It may take a few weeks or months to adjust from what they've been used to but eventually, the time will come that they will then be used to as well to the kind of life they've chosen. There are times however that transfer is not a matter of personal choice but rather a compulsory decision such as when there is a need to transfer because of work, new relationships such as in the case of married couples or simply because of the need to go back to one's roots.
Either way, it requires moving on and leaving behind what we have been used to. It may shake us emotionally since we will be leaving as well the person who have been part of our life but that's part of living and learning. What matters is we have a difference on other's life, in the same way they did to us, be it in our life in the city or in the country.
MORE NEWS AND TIPS