Remodel Your Home for a Summer Resale
Published on Wednesday, 27 June 2012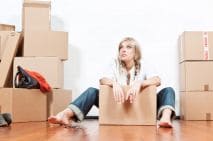 Summer is considered a strong real estate selling season. This is the time of year when agents and brokers get equally excited looking at the opportunities ahead. The market of real estate fluctuates a lot, but summer is usually a strong season, despite the financial situation. Most families choose to buy or sell property in summer and finish with their tasks before autumn begins. The statistics also show more sales during the warmer months. If you are a buyer and want to have a successful sale, there are many ways in which you can boost the value of your property before you advertise it. Some ways of increasing home value are costly, but overall, there are plenty of opportunities to do so effectively and easily. Here is a list of tips to follow:
Don't Invest Money on an Extra Room, Invent it Yourself:
If you want to add a small study or a nursery in your property, you have to hire a contractor and spend a bit of money. Why not invent the room yourself? You may think that your DIY skills are not good enough, but the truth is there is a lot you can do without paying anyone else. You can do that by painting a section of your living room or bedroom in a different colour, or by using a colourful wallpaper. This "separate" space can be a nursery or an office space. Adding a few accessories will brighten the space even more. This small addition to the already existing room will be a big advantage when you are looking for buyers.
Have more than one area for sitting in the house:
A house needs to look and feel like a home and potential buyers look for that unique property which offers this atmosphere naturally. If you have a patio, you can put a pair of chairs and a small table there. A great opportunity is to purchase bean bags and put them in the corner of the living room or in the bedrooms. This is an affordable idea which buyers will appreciate.
Hire an Inspector:
Many buyers simply forget to hire an inspector and do that only after they have moved in the property. Why don't you do that for them? It can be a tricky situation having a full house inspection, because you wouldn't want to point at the house's flaws. However, this is the only way for you to figure out the issues which need to be fixed. If you are willing to invest in a few basic repairs, this will certainly increase the price of your property. Moreover, this inspection will give you the confidence to require the full price of the house. If you are aware of the benefit of the house, it will be easier to persuade the buyers as well.
Enhance What You Already Have:
You should know that every home has its own atmosphere and history, which makes it unique and incomparable to any other property. Try to work with what you already have in the house. If it's a log cabin, don't put designer pieces just to make it look more expensive. Wood makes the place cozy and pretty, so try to sell the idea of that.
You Will Have to Get Your Hands Dirty:
Investing in great outdoors is just as important as the work on the indoors. Why don't you put a few flower beds, or plant some trees. Perhaps you haven't had the time or willingness to do it for yourself, but it's not that hard to spend some time in the garden. You can be sure that this will be noticed. Paint the garage or the garden shed and remove any old rusty items. The cleaner and tidier the garden looks, the better the first impression of the property will be.
Consider these methods of increasing a house's value and having an easy summer resale. After all, most of that work will be easily done in summer, when the weather is nice.
MORE NEWS AND TIPS