Shopping for a Professional Removals Outfit
Published on Friday, 25 December 2009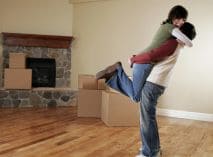 With the volume of available movers out there, especially on the internet, looking for the right one is a challenge indeed. Movers can either make or break your move, so your search for a professional outfit that will not let your down is something that you cannot take lightly.
One of the things that matter in the choice of a professional moving company is whether or not they have insurance. A good and solid insurance policy will ensure that you are properly compensated for any mishaps and accidents to your things. Plus, a company that gives good insurance coverage also bespeaks of a confidence that they rarely screw up.
Don't rush yourself when making a decision. Allow yourself to compile a list of possible companies to hire, based on their rates, scope of service, after service support, and other factors. You don't have to choose one immediately - you can narrow down your list until you come to a few ones that you feel are worth inquiring with further. You can call them up on the telephone, send them an email, or visit their premises personally. The latter is the most recommended.
You should also lookout for bad feedback from previous clients, as firsthand experience from actual clients say a lot about how a particular removal outfit will treat your move.
MORE NEWS AND TIPS