Tips on How to Downsize or Upsize Homes
Published on Monday, 23 August 2010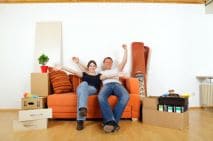 There are many things to look into when moving homes. However, it would be so much simpler if you are moving alone. It's even less expensive to do so as well. That's because you would only need a smaller home. Even if you move to a bigger apartment or condominium, you don't need many rooms than if you have a family.
Before you move, you need to find a new home. If you are moving to a bigger city, then you should be prepared to budget a higher amount. However, if you are relocating because of a new job you would more likely be receiving a higher salary so you would more or less be able to afford the rates there. The rent in a smaller city is cheaper so it's possible to get a bigger home there for the same rate. Of course, your choice would really depend on your preference. If you like entertaining you might prefer a bigger apartment. If you don't have time to maintain it, a smaller place would be ideal.
On the other hand, you have to deal with your belongings too. You have to pack early in order to finish the task in time for the move. But first sort your things so you can discard items you no longer need. This would lessen the time and money needed for packing. Of course, if you are still too busy in your current job you can have a removals company do the packing too. Then the same company can transport your things as well and even unpack for you too. This is the most convenient option so if you can allot budget for this it is most ideal if you want a less stressful move.
MORE NEWS AND TIPS