Tips on How to Move a House with No Sweat
Published on Saturday, 07 November 2009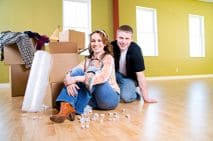 You are moving and by just mere thinking of all your things inside your house right now on how you could move them without loosing or breaking anything already trigger the tightening of your shoulder muscles.
Moving entails a lot of hard work, stress, and anxiety. Here are some tips on how to make it easy for you in your move:
You need to determine first if you will do the packing or you will hire professional movers to handle the entire job for you. After deciding on what extend will you ask help to the professional movers you will hire, choose your move date.
In choosing your move date, make sure you have ample time to prepare and pack. Planning is the key to a successful in moving a house. Choose a move date where you can have at least 6 months or more to prepare.
List all the things that you need to pack. Separate your fragile items. This way, you will know the sizes of the boxes that you will use. Do not forget to buy bubble wrap, newspaper, and markers.
Use manufacturer's box for your appliances such as television, microwave, refrigerator, computer, etc. Do not forget to put their fillers inside the box like bubble wrap.
If you are getting help from a professional moving company, do not forget to ask for their insurance coverage in cases of damage or loss of your items or boxes.
These simple things could make a big difference in your move. Planning ahead will save you from a lot of muscle and headache. Good luck in your move!
MORE NEWS AND TIPS