What to Do During Full House Moving
Published on Sunday, 07 February 2010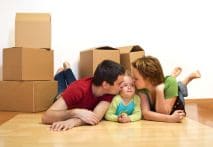 Are you tired of thinking what to do next without doing anything yet? This is probably the feeling of people who don't have any idea of what to do next when they finally decide to move. This means they haven't done full preparations yet and they simply have to go on with the flow, which in most cases of moving is not a good thing.
Moving requires you to have a timeframe. The timeframe should serve as reminder and your ultimate guide in completing the move. You will not feel any kind of pressure at all if you know that everything is going accordingly. And for the best part, everything will fall in their right places once you decide to hire a moving company that will help you through it all.
Apart from the assistance and labour that the moving provider will give, they will also provide insurance claim to their clients. The insurance claim will let consumers have peace in mind-that every property they entrust to the company is on the right hand. Money can buy peace of mind. If you know that you are served by reputable provider, you will be able to do fine.
But when it comes to cost, you have to be extra cautious, too. The contract that you will sign should be binding enough so as not to waste your money for nothing.
MORE NEWS AND TIPS