What to Do to Save Money and Avoid Foreclosure
Published on Monday, 09 November 2009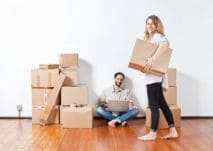 A notice of foreclosure should not mean the end of the world for you. There are still many things you can do. While you would have to settle your mortgages, you should not just pack and leave everything behind.
Do Not Leave until You Have to
Most states have redemption period laws. This means that you are given time to reclaim your property. Even when you are unable to do so, you will only be required to leave when the property has already been sold at the auction. By staying for as long as you can, you actually save some rental money.
Try to Get a Good Standing
The process of foreclosure takes time, usually around 120 days, to complete. During this time you can make efforts to come up with the money in order to pay your mortgages. You could, for one, get a second job. You could even sell some of your valuables to raise the sum.
If you expect to be able to accomplish this, you can meet with the bank's loan officer to make arrangements. They can even help you get a more affordable payout scheme at times.
Try to Sell before Foreclosure
Again, since the process takes time you can instead try to sell your home for a price more than what you owe your lenders. This will allow you to pay your mortgages and hopefully to have enough money for moving and for the monthly rental for the next few months.
Instead of giving up so easily, you can still come out better off than if you just leave right away. Just make sure that you bring everything when you leave. Or else, you could also lose your belongings in your home.
MORE NEWS AND TIPS