What to Do When Moving Your Piano
Published on Saturday, 26 May 2012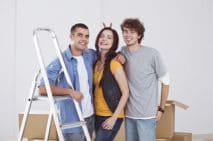 Everybody considers their piano priceless if not an invaluable property. So, when you are going to move to your new home, you can't help but to think of how you are going to move your piano.
You can afford to get your piano get scratched or worse get broken. So, at any cost, you will see to it that you hire the best piano removalist to ensure that your piano will be transported in one piece and the same condition.
Getting Started in Hiring a Specialist in Moving Your Piano
Know that there are experienced people who are ready to provide their services if you want your piano to get transported in your new place.
They know the delicacy and the weak points of your piano. So, whenever you are moving to a new city or overseas, you are assured that there will be a company that will serve you well. However, it is still a smart thing to do to know the criteria when you are choosing which removalist to hire. Find the right answers to the following questions that need to be addressed when you are in the selection process.
1. Do they offer 24/7 services? If it is so, then you can move anytime you want, at your most convenient time. If the company can promise to send their team of professional movers then you are assured of reliable services.
2. What piano do you own? There are various kinds of piano and you have to be specific with your moving company about the type of piano you own. It could be a studio piano, petite piano, baby piano, medium piano, and the grand piano. Whatever kind of piano you have, you will be given the appropriate deal.
3. What is the cost of the moving package deal? Go for the most affordable deal and make sure that you understand the details of the package before you sign. The answer to this question is another deciding factor because everybody wants an affordable and negotiable deal when moving their piano.
4. Are they willing to provide you with non-binding estimate? Non-binding estimate is not a contract. It is just a detailed presentation of the moving service you are going to avail with the cost you have to pay. So, you need to compare the quotations and see to it that they offer competitive rates before you finally book. Some companies that offer piano moving services have calculator in their website so you can do the calculation on your own to get a quick idea of how much you are going to pay.
5. Are the packing materials included in the package? A reliable company provides everything you need. There shouldn't be any compromise but compensation to be given so that you will be able to manage your finances. After all, you want to get the worth of your money without sacrificing your piano.
Soon, you will be again playing good music with your piano as the melody and harmony resonates in your new home.
MORE NEWS AND TIPS