When Tenants Decide to Move out - Tips for Landlords
Published on Sunday, 10 April 2011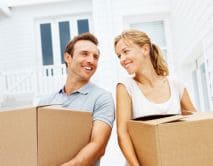 If you are a landlord, you are probably used to tenants moving in and out of your units. Sometimes handling this transition can be a major headache to both the landlord and the tenant. But if both parties know how to communicate effectively, the whole process is sure to sail smoothly and hassle-free.
Notifications
A responsible tenant must give a written notification when planning to move out of an apartment. Depending on your local laws, the notice must be submitted to the landlord 30 days before the actual move. You may also conduct an exit interview so you can ask their reasons for moving and whether you can show the unit to prospective renters while they are packing.
The Interview Questions
Aside from the questions mentioned above, you may also consider asking about their overall experience in your apartment. Ask for their honest opinion on issues like responsibility, politeness and professionalism. Also, ask how you can improve your apartments. These will give you a clear picture of how well you've done and what you should do to boost the influx of renters.
Saying Goodbye
When it is finally time for your tenant to move, be sure to acquire his new address so you know where to send his deposit refund check. If they've been good, consider sending in some holiday greetings, just to let them know they are remembered. You will surely be one of the first persons they'll recommend when a friend looks for a place to rent.
Get the Apartment Move-in Ready
To keep the money rolling, you have to make the apartment move-in ready as soon as your tenant moves out. Hire cleaning companies and repaint if necessary to entice more renters in your apartment.
MORE NEWS AND TIPS