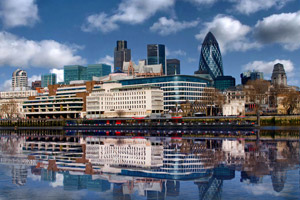 Hassle-free Removals Services in Central London
So often in life we claim we are bored. We feel lethargic and uncreative. Things that usually hold our interest no longer excite us. So what do we do? We look for new things. We try out new hobbies, visit new places, meet new people and more, and this makes us feel good again – finding this change that keeps life fun and interesting. So what if we feel jaded more often than not? What can totally turn our lives upside down for the better? One simple solution can do it: moving to a new home.

At first this sounds like a great idea. New surroundings can bring all the new activities, places and people straight to you. The move itself is also a project that can keep you busy and entertained. You wonder why you didn't think of this earlier. So you feel revived and ready to take on a new world. Then reality hits. A move can seem as straightforward as carrying some items from A to B, but it's much more complex. The paperwork you have to fill in, the materials you have to find and/or buy for hours and hours of packing, removing large items and furniture from your old home, finding transportation and loading everything onto it is all a big chore. What's worse is that once you arrive at your new address you have to do the whole process in reverse. All this may keep you busy but instead of feeling bored, you'll feel stressed and tired. So what is the true solution when you thought the answer to your problems turns out to make things worse? Simple. Call this number: 020 3743 9354.

You will find yourself in touch with Man and Van, a removal firm who can help you with all your moving needs. You will be talking to one of our friendly operators who is eager to assist you. We will get to know your situation, find out what services you require and what we can do for you. You may just want us to provide materials such as bubble wrap and cardboard boxes or vehicles for transport or maybe you want us to supervise packing your belongings. Whatever the case we can take care of it but we can do more, because we can perform everything that is necessary for your move, from paperwork and packing, all the way up to the finish. We can also help you with office moves and provide storage, so whatever your situation we've got you covered. With us around your move will be done swiftly and safely and before you know it you'll be enjoying your new home. Our prices can't be beat and we can offer you a no-commitment quote just so you can get an idea of what our services will cost.

If you're thinking about moving in or around Central London then boredom should be the farthest thing from your mind. The London Plan in 2008 revised the regions of London into North, North East, South West, South East and West, so there is no official area known as Central London but the name is still used to refer to the city centre and it's surrounding area. It has been referred to as the "central activities zone" which includes the City of London, Camden, Hackney, Tower Hamlets, Islington, Southwark, Kensington, Lambeth, Chelsea and much of Westminster. While house prices can be expensive the further you go in, they are more affordable on the outskirts, so whatever your price range you're sure to find the home for you.

Central London is very popular with many people living and working here. People from all of the UK and even the world come to visit here everyday so it is always lively and things are always going on. Many major events over England's history have taken place here and it has gone on to shape and affect the entire world.
Naturally, art has and continues to play a big part in shaping the area. Famous public art includes the sculpture of two friars at Crutched Friars, the statue of the Duke of Wellington at the Royal Exchange, the Peace Memorial Fountain, the Three Ladies, several War memorials, the statue of Justice at the Old Bailey, the National Firefighters Memorial, and statues of many other famous individuals. There are also many historic buildings such as St. Paul's Cathedral, the Royal Exchange, the Bank of England, the Old Bailey, Big Ben, Palace of Westminster, Westminster Abbey, Buckingham Palace and countless others. There are numerous skyscrapers such as Heron Tower and the London Eye is worth a visit.
Most places in Central London are connected by the Tube, so easy access to wherever you want to go is possible. Museums are scattered throughout with places like the Clockmaker's Museum, Dr. Johnson's House, the Guildhall Gallery, London Mithraeum and the Museum of London, so if you have a thirst for history or art then you've come to the right place. If you prefer to do some shopping then you're in luck because all of the biggest high street stores can be found here and have bigger complexes and stock than their equivalents in any other part of the country. The area's only large shopping centre – One New Change – should be your destination but there is also Smithfield Market and Leadenhall Market if you want something different.
With Parliament being here Central London it is the most important area in the whole of the UK. Many major events and world-changing decisions happen here and this is your chance to be in the centre of it. With the help of Man and Van we will have you living in your dream home in no time. Our services will eliminate all the stress and exhaustion, leaving you with a fun and pleasant move.
Call us now on 020 3743 9354 and we will make sure that with your new home in the centre of North London you will never be bored again
.