Man and Van Clapham Removals
Planning a Move to Clapham? Let Man and Van Take Care of Your Belongings!
Hire Man and Van Clapham Movers Removal Company Clapham SW4, SW11 Man with a Van nearby postcodes SW2, SW8, SW9, SW12 Removals SW4, SW11
Looking for the best man and van services in Clapham?
Just call our specialists today for a free no obligation quote on
020 3743 9354
.
We have helped numerous people with their home and office removal needs in Clapham.
No job is too big or too small for our team and we have experts on hand when it comes to protecting your valuables.
Areas we cover near Clapham: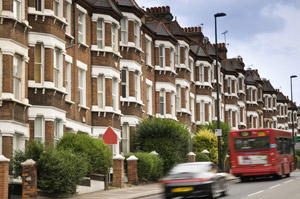 When you look around your home you will see the total of many years hard work. Throughout the time you have lived here you have slowly built it into the place it is today. You spent lots of money buying all your belongings and decorating and improving your home. You do this so it meets your standards and tastes, so that when you return to it after a long day you are in a place you can feel comfortable. However sometimes no matter what we do it just doesn't work. We can decorate it constantly and yet it is never a fit. Maybe you've grown tired of it, perhaps it doesn't meets your requirements or you dislike the area you're in. If it's any of these things then it's time for a move.
As you purvey your surroundings you'll notice how many belongings you own and this can make moving a problem. How do you get each and every item out of the building and transported to another?. You could slowly attempt to do everything yourself but this can be problematic because moving isn't just a case of throwing small objects into boxes. Before you can even do any of that you will need to acquire protective wrapping and containers that will hold everything. You will need to have vehicles at the ready and you would have visit the council
website
to get the necessary parking permits. You will need a strong group of people to lift everything out of your home and onto the trucks and sometimes it's required that you have access to storage depots.


If all this is enough to put you off your move in to Clapham then you should call this number 020 3743 9354 immediately
. You will find yourself in contact with us; Man and Van, a local removal firm who will be ready to assist you with all the previously listed problems. Our skilled and professional team will do everything carefully and take care of you throughout your move. Our prices are second to none, and you will see this for yourself if we provide a gratis, no commitment quote.
A quick look around Clapham may show you that it's in the south west of London, within the borough of Lambeth and it's main postcode district is SW4, with some of the area also covering SW9 and SW12. It's transport links are excellent with several tube and railway stations allowing for travel all across London. It is a desired place to live with some of the most expensive housing in London and is home to many shops, restaurants, bars, cafes, and leisure facilities.
Clapham Common is a large open space within the area containing ponds and the largest bandstand in London. It holds many regular events and has several fine houses scattered along the edge. The Holy Trinity church is well known as the place William Wilberforce and his companions campaigned for the abolition of slavery. There are several markets and fine housing in Abbeville and there are many shopping areas within Clapham with a wide range of stores.
The area is very popular and has had many notable people living here including actors Miriam Margolyes, Colin and Vanessa Redgrave, Lesley Ash, Jeremy Brett and Chris O'Dowd, authors J. Rowling, Angela Carter and Natsume Sōseki, race car driver Damon Hill, comedians Jo Brand, and Mark Steel, TV chef Ainsley Harriott, fashion designer Vivian Westwood, writer Samuel Pepys, newsreader Hugh Edwards and politician William Wilberforce.
So call Man and Van now and we'll help you to see yourself in a new home in Clapham.