Man and Van Islington Removals
Is Islington For You?
Hire Man and Van Islington Movers Removal Company Islington N1, NW1 Man with a Van nearby postcodes N5, N7, N16, E2, E8, EC1, EC2, WC1, NW5 Removals N1, NW1
Looking for the best man and van services in Islington?
Just call our specialists today for a free no obligation quote on
020 3743 9354
.
We have helped numerous people with their home and office removal needs in Islington.
No job is too big or too small for our team and we have experts on hand when it comes to protecting your valuables.
Areas we cover near Islington: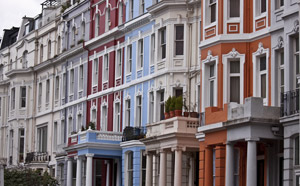 Are you considering a move into Islington?. Or do you already live there and just want to move around a bit?. Either way, you're making a good decision because the area is a great place to live. Odds are you're focusing on your new home, what life will be like here, what people you will meet and how it can be a fresh start for the next chapter of your life. These things should be your ultimate goal but you can't forget the journey along the way. Moving can be a long and difficult process if you let it be. If you plan properly and get the necessary help then it can all be over in no time.
Man and Van is just the help you need because we are a top removals service who can do everything that would be required for your move. We can help you plan everything before you even get started. You should be aware of what needs packing, where and when everything is going and have appropriate parking space (more information can be found
here
).
Calling us on 020 3743 9354 will let us know what you want from us and allow us to give you a free, no-commitment quote
. Our prices can't be beat because we charge you only for the amenities you need, which also means you get custom service. We only help with what you want us to do so we won't take over any jobs you can do yourself and we won't charge you for things we don't do. We can provide materials for packing your goods and can do the process for you as well. Our movers are experienced in getting large objects out of buildings so your furniture will be safe. Our vehicles will get your things where you want them safely and on time and our storage facilities can house your belongings until you need them.
No doubt you're impressed by what we can do for you but that's nothing compared to what Islington has to offer if you make it your new home. The area is a neighbourhood in Greater London and is one of the most desirable places to live in all of Inner London. It spans from Islington High Street all the way to Highbury Fields, and so surrounds Upper Street and Essex Road.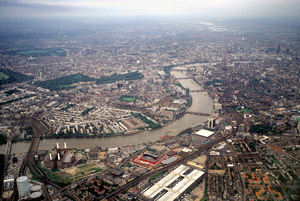 Rapid expansion in population in the 19th century resulted in many new large houses and plazas so numerous artists and professionals moved to the area, but over time poorer families would come here to make a home. In the 1960s many Georgian terraces were rediscovered and rejuvenated and resulted in Islington becoming very popular and over time many famous individuals have come to call it home, such as former PM Tony Blair, current London Mayor Boris Johnson, musicians Lilly Allen, John Glascock, Tony Handley, Yusuf "Cat Stevens" Islam, Dido and Leona Lewis, actors Jim Broadbent, Kathy Burke, Alan Davies, Colin Firth, James McAvoy, Andy Serkis, Emma Watson, Kenneth Williams, Kate Winslet and even Johnny Depp have made their home here. Writer Douglass Adams lived here, as have Jimmy Carr, Joe Cole and celebrated sailor and explorer Sir Walter Raleigh.
There are many sights in Islington worth seeing such as the award winning Union Chapel, diverse venue Almeida Theatre, leading rock pub Hope and Anchor, historic church St Mary's and of course, Emirates Stadium, home to Arsenal F. So if you want to experience these places then you should get in contact with Man and Van as soon a possible and with our assistance you'll be exploring and enjoying the wonders of Islington.