Man and Van Wimbledon Removals
Why not Move to Wimbledon?
Hire Man and Van Wimbledon Movers Removal Company Wimbledon SW19, SW20 Man with a Van nearby postcodes SW15, SW17, SW18, CR4, SM4 Removals SW19, SW20
Looking for the best man and van services in Wimbledon?
Just call our specialists today for a free no obligation quote on
020 3743 9354
.
We have helped numerous people with their home and office removal needs in Wimbledon.
No job is too big or too small for our team and we have experts on hand when it comes to protecting your valuables.
Areas we cover near Wimbledon: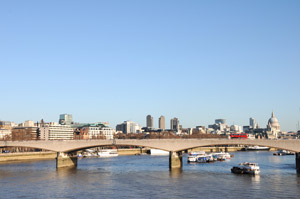 When one hears the word Wimbledon they immediately think of tennis. What many people don't think of though is that Wimbledon is one the best areas in London to live in. If you're considering move then it might just be the place for you. There's so much to do and see and has numerous luxurious houses on sale. Before you start getting ahead of yourself you've got to remember that move is not an easy task and requires large amounts of planning before you even get up to all the packing and heavy lifting. You could spend time going through everything you'd have to do, then preparing everything you would need and then beginning the long, difficult task of the move itself.
Or you could go a much simpler route by calling this number; 020 3743 9354
.
This will get you in touch with us, Man and Van, a practised, local removal firm who can do each and every job associated with a move for you skilfully and swiftly. When you speak to our operators you will be asked about your move so that we can make things as easy as possible for you. Once we know what services you require and when and where you'll you end them we can tailor our performance specifically for you. Some people will not want someone else taking care of their entire move for them so we will just assist with what is asked of us. We can just provide packing materials or transport or simply do one part of the process but we would want nothing more than to tackle all of your move. Once we've provided you with a free, no obligation, quote and you've booked your parking (see
link
) we can be at your doorstep, ready to move you into Wimbledon.
A part of South West London, located south of Wandsworth and east of Kingston upon Thames, Wimbledon is split into two areas; the village and the town. It has a population of around 57,000 adults and has the postal codes of SW19 and SW20. The history of the area goes all the way back to the Iron Age but very little is know about what it was like at this time. When the Domesday Book was written the area was a part of the manor of Mortlake but would go on to be owned by different people and organisations as time progressed. In the 17th century many wealthy families began to move here and the village started to grow. It remained mostly rural until the construction of the railway which allowed for rapid expansion and lots of houses were built to keep up demand. Ely's department store opened and Wimbledon Library was established and Christ Church and Trinity Church were formed and soon the area was the modern metropolis it is today.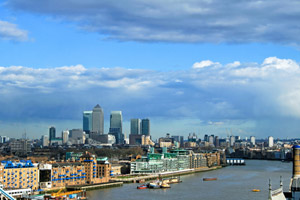 The famous tennis championships that are held here are just small parts of what makes Wimbledon special. Many other sports such as football, horse riding/racing, stock car and grey hound racing and running are all actively participated in and followed. The New Wimbledon Theatre was opened in 1910 and was very popular during the first half of the 20th century. The theatre has since been redeveloped and is still hosting a variety of shows today. There are various museums and open spaces, most notably Wimbledon Common, which is home to cycling, jogging, horse riding and is a popular tourist spot.
The likes of William Wilberforce, Oliver Reed, Alan Pardew, Raymond Briggs, Thomas Brown and even Lord Horatio Nelson have lived here and with Man and Van's help you can too.