Man and Van Putney Removals
Discover the Pleasures of Putney
Hire Man and Van Putney Movers Removal Company Putney SW15, SW18, SW19 Man with a Van nearby postcodes SW6, SW13, SW14, SW20, TW18, KT2 Removals SW15, SW18, SW19
Looking for the best man and van services in Putney?
Just call our specialists today for a free no obligation quote on
020 3743 9354
.
We have helped numerous people with their home and office removal needs in Putney.
No job is too big or too small for our team and we have experts on hand when it comes to protecting your valuables.
Areas we cover near Putney: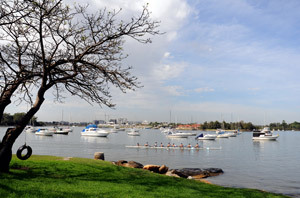 Putney was once described as a very pleasant suburb of London. This may have been over a hundred years ago in 1903 but we feel it still stands today. If you're considering a move then it can be the perfect place for you. But you shouldn't get ahead of yourself, because once you've chose your perfect home here then you're going to have to handle all of the work involved from getting from your old home into your new one.
It can be a mistake to think that a move is just throwing your things into boxes and then driving them to your new address. It is a difficult process that requires a lot of planning and action. You have to know what items go with what and how they should be organised and then you'll need the bubble wrap and boxes to put them in. Then you have to work out how to get all your large furniture and utensils out of the building without damaging them, it or you. Then you have to organise parking, arrange transport and lug everything into it. Once you get to your new address you have to do the whole process in reverse.
The idea can put you off your move but it shouldn't. Man and Van can do all of this for you.
With one phone call on 020 3743 9354 we will give you the advice and answers you need
. We'll tell you about our prices and you'll be pleased with how affordable it is. We can arrange your parking (more information
here
), give you supplies, offer transport and send around a team of skilled movers who within a couple of days can have you out of your old home and into your new one.
Before you move here it's best that you know a bit about the area. Putney is a district in South West London, within the Borough of Wandsworth. It is south-west of Charring Cross and is recognized in the London Plan as one of the thirty-five major centres of Greater London and has the postal code for the area is SW15.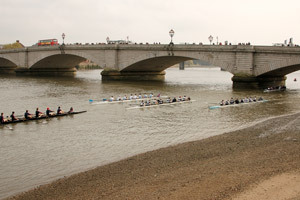 Putney was in the parish in Broxton and so a part of Surrey. Later on it became separate and joined with the County of London and then amalgamated with the Borough of Wandsworth. The ferry that was there around the time of the Domesday Book was it's key feature. At the close of the civil war, the parish church of St. Mary's was used as a forum to discuss England's future. The area became famous for it's dedication to open spaces and clean air. It prided itself on being a leisure spot with Queen Elizabeth I visiting regularly. Putney Heath is also interesting as it was a spot for monarchs to review their guard and Charles II raced horses here.
In modern times the area is known for being home to professionals with many doctors and lawyers living here. Putney is one of the key locations of rowing in the UK, with dozens of dedicated clubs being found here and the famous University Boat Race starts here. Famous sculptor Alan thorn hill lived here and many of his works can be seen and his workshop visited.
Famous Putney residents have included former PM William Pitt the Younger and deputy PM Nick Clegg, puppeteers Gerry Anderson and Jim Henderson, musician Marc Bolan, billionaire Richard Branson and footballers Bobby Moore, Fernando Torres and Tony Adams. If you want to be the next person on this list then call Man and Van and experience the openness in Putney.