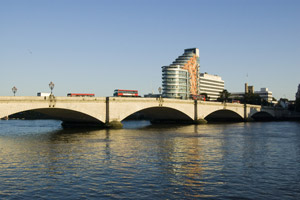 Hire Man with Van Service at Affordable Rates
When you are about to move home or office you want to adhere to the three S's: simple, swift and safe. You know there's a lot of hard work to do right from the start when you begin to plan and organise your belongings. Then you have to put everything in protective wrapping and pack them into suitable containers, not to mention you need to procure the materials in the first place. Then you have to arrange transport and somehow move all your possessions out of your home. There are many boxes to carry and furniture and other large goods can be a nightmare. Once everything arrives at your new address you have to unload it, unpack it and set it up. All of this will be difficult and take considerable time. There are also safety issues as you won't be sure how to make boxes suitable to carry, as well as being uncertain how to carry big objects up and downstairs. All of this can put you off your move entirely but fear not as Man and Van is here for you.

We are an expert removals company who know how to do all your moving tasks properly. Our trained staff can take care of every step of a move for you, leaving you to relax and enjoy the process. We can provide everything you'd need from boxes to transport which allows us to do the job efficiently and get it all done within a couple of days. We also take care so that all your belongings are safe and that no one will incur any injuries. Call us now on 020 3743 9354 and we will immediately begin to help you by answering questions and giving you useful advice and information. We can provide a free, no-obligation assessment so you will know how much you will need to pay, but you will be impressed by what we charge because you will get a great deal.

In 2008, the London Plan was revised, splitting the region into five districts: West London, North London, North East, South East London and South West London. West London is home to 1.6 million people and 900,00 people work here. Metropolitan centres are at Uxbridge, Harrow, Hounslow and Ealing, with other major centres at Wembley, Chiswick, Southall, Fulham, Kensington High Street and Kings Road East. Heathrow, Park Royal and White City are opportunity areas. The postcodes for the area are between W1A-W1H, W1J, W1K, W1S, W1T, W1U, W1W and W2-W14.

Sport is a major part of West London, with three top Premier League teams, Chelsea, Queens Park Rangers and Fulham residing here. But there are also many other non-league teams such as Wembley F., London Tigers F., Southall F., Rayner's Lane F. and more. There are also many other prominent sports such as rugby, with Hammersmith & Fulham R. based here, tennis, represented by the Queen's Club as well as boxing and rowing, with half of the Boat Race taking place here. Wembley Stadium is in West London and so hosts major sports events with teams and competitions from all over the world.

Parks and spaces make up a large part of West London. Some include Gladstone Park, which is the current holder of the prestigious Green Flag award, Roundwood Park, Roe Green Park, Queens Park, Harmondsworth Moor and Brent Reservoir, which is a centre for rowing and also a nature reserve. All of these make it one of the greenest regions in the country.

Heathrow Airport is located in West London, making it very easy to travel. As one of the largest airports in the country, it means that you will always be able to get a flight to wherever you want. Living in the area gives you easy access to the terminal that few experience allowing for the most stress-free air travel possible.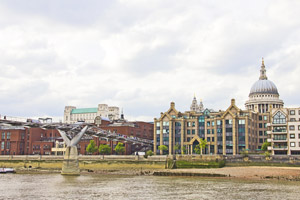 There are many theatres scattered across the region such as the Riverside Studios which hosts contemporary and international productions, films, dances and more in Hammersmith. Bush Theatre is one of the most celebrated writing theatres in the world, winning dozens of awards and being a hotbed for new playwrights. Many of its shows are later taken to the West End. The Lyric Theatre focuses on groundbreaking productions and has showcased many different plays throughout its history. Compass Theatre serves as a venue for amateur productions and Beck Theatre hosts many shows for the public.
The Hammersmith Apollo is located in West London and has had many famous musicians and comedians perform there, such as The Beatles, Jonny Cash, David Bowie, Slade, KISS, Iron Maiden, Elton John, Metallica, Kylie Minogue, Billy Connolly, Eddie Izzard, Michael McIntyre, Chris Rock and Penn & Teller. Don't forget that the Wembley arena is also here, meaning that many popular musicians and comedians from all over the world will be frequently visiting West London.
West London just hasn't just had many famous and talented people visit it because many have also been born here as well as lived here. Notable residents from the region include boxers Joe Calzaghe and Frank Bruno, astronomer Patrick Moore, banker and philanthropist Agha Hasan Abedi, engineer Gavin Fisher, writers Lord Byron and Michael Rosen, presenter Clive Anderson, football player and actor Vinnie Jones, current England Under 21 Manager Stuart Pearce, Arsenal F.
player Theo Walcott, comedians Ronnie Barker, Mark Lamar, David Baddiel, and Matt Lucas, actors Keira Knightley, Benedict Cumberbatch, Roger Moore, Dev Patel, Matt Smith, David Suchet and Barbara Windsor, musicians James Blunt, Billy Idol, Sir Elton John, Kate Nash, Charlie Watts and Rod Stuart and most famous of all, former Prime Minister and the person proclaimed to be greatest Briton of all time, Winston Churchill,

With all these great attractions, sights and people all coming from West London what are you waiting for? Man and Van can be at your beck and call just by phoning us on 020 3743 9354 now
. Our excellent service will have you out of your old home or office and into a brand new future.