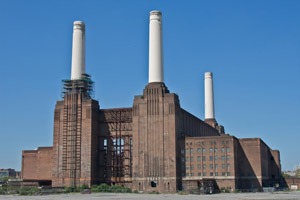 Professional Man with Van Company in South West London
How long have you lived in your current home? How long has your firm been based in your current office? These aren't questions that we think about often but they are worth considering. We sometimes allow our lives to become stale for sake of consistency. It seems so much easier to just sit back and let life move on slowly but surely. This can make things simpler but it also means it's boring. True fun and excitement come from risk and change that can also rejuvenate your life and one way of doing this is by moving to a new home or office.

You might think this is too drastic or that it wouldn't change your life much at all but moving to new a new home can bring new possibilities, allow you to meet and befriend new people, change your outlook on life and more. A new address can bring better business and new contacts and partners that could help your firm to flourish. So it's starting to sound like a good idea but then you realise that there would be a lot of work involved. Planning, paperwork, packing, loading, transporting, storage and more make up what you have to do for a move and it can seem insurmountable. But trust us, it is not.

A quick call to Man and Van on 020 3743 9354 can have you on the road to a new home or office in no time. We offer a service for every aspect of a move and can do if professionally, swiftly and safely. Just by contacting us over the phone we can give you all the information and advice you could need, as well as answering any of your questions. We will also be able to provide you with a free, no-commitment quote to give you an idea of the high quality, yet superbly priced services we offer.

In 2008 London was split into five sub-regions: North, West, South West, South East and North East as part of the London plan. The area is made up of many different postcodes including; SW1A, SW1E, SW1H, SW1P, SW1V, SW1W, SW1X, SW1Y, SW1, SW2, SW3, SW4, SW5, SW6, SW7, SW8, SW9, SW10, SW11, SW12, SW13, SW14, SW15, SW15, SW16, SW17, SW18, SW19, SW20 and SW99. The South West area is made up of the boroughs of Croydon, Kingston upon Thames, Wandsworth, Sutton, Lambeth, Merton and Richmond upon Thames. More than one and a half million people live here and 730, 000 people work here.

South West London is a bustling area with many things to see, do and explore. Chessington World of Adventures Resort is a theme park and zoo that people of all ages can enjoy. Located 19km from Central London, the park is always expanding and adding new attractions so it can be a constant source of fun and enjoyment for your family.
The Wimbledon Lawn Tennis Museum is the largest Tennis Museum in the world with exhibits and artefacts dating back to 1955. Featuring memorabilia from real players, interactive exhibitions and the chance to experience what playing in a real live championship game would be like. Kew Palace in Kew Gardens, just off the River Thames, is a manor house and the fourth version in its history is open to visitors. While there you can enjoy a library, botanical and research gardens, museums, conservatories and experience a full tour of the area. If you're interested in your family history then the national Archives also in Kew are available and date back all the way to the Domesday Book.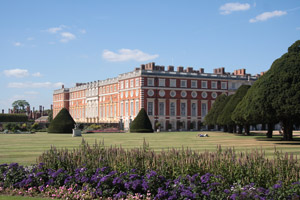 In Croydon you can experience the many art venues including the Fairfield Halls which has hosted such legendary musicians such as the Beatles, Johnny Cash, Tom Jones and Gladys Knight. Kingston is host to many sights such as the historical Coronation Stone where many former monarchs were crowned; Richmond Park, which is one of the largest urban parks in the world; Hampton Court Palace; and the Rose theatre. The busy community theatre South London Theatre can be found in Lambeth. Merton and Richmond upon Thames have their own football teams. The Talkback Thames television studio is located in Merton. Several theatres and galleries can be found in Sutton, as can many parks. Battersea Park, Wandsworth Common, and Tooting Commons are part of Wandsworth where the Battersea Art Centre and Theatre 503 are also found here.
The most affordable housing in South West London is found in Brixton, Colliers Wood, Raynes Park, Oval, Merton, Tooting, Balham, Wimbledon and Streatham. If you want to invest a bit more money then you should look in Mortlake, Fulham, Clapham, Putney, Earlsfield and Battersea.
There have been many notable individuals who have been born or lived in South West London such as a wide range of musicians including Kristy MacColl, Katie Melua, Kate Nash, Amy Winehouse, legendary rock star Jeff Beck and British institution Cliff Richard. Actors who are associated with the area are David Prowse who portrayed Darth Vader in Star Wars, the late Dame Peggy Ashcroft, BAFTA nominee Emily Blunt, Zulu and Coronation Street alumni James Booth, Inbetweeners Star James Buckley, Trevor Goddard and director of such films as The Bridge on the River Kwai and Lawrence of Arabia David Lean was also born here. Literary giant Sir Arthur Conan Doyle lived here, as did writer Raymond Chandler. Other notable residents include illusionist Derren Brown, footballers Carlton Cole and Roy Hodgson, comedians Noel Fielding and Lucy Porter, model Kate Moss, and sportsman, politician, diplomat, academic, teacher, writer and more C. Fry.
We will be happy to assist you no matter what step of your move you are up to whether you're just starting to plan, in the middle of it all or just want some help finishing off.
We provide the best services and prices possible for our customers so if you are only just considering moving into a new home or office then you should call Man and Van now on 020 3743 9354
.